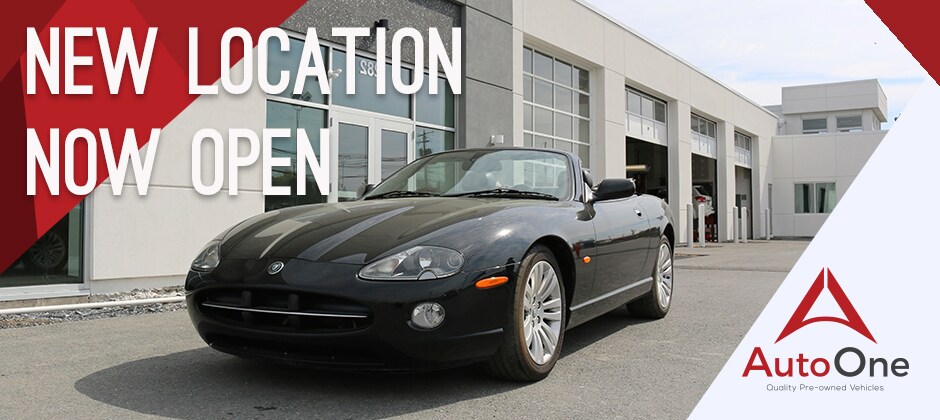 We are excited to announce that the first day of business in our new facility will be May 23, 2015
Keim Pre-Owned Announces Name Change to AutoOne
LANCASTER, PA - Keim Pre-Owned, a leader in quality pre-owned vehicles, today announced a name and branding change to AutoOne effective immediately. The name change reflects the evolution of the company and its commitment to serve southeastern Pennsylvania as a one-stop  for automotive purchasing and maintenance. Following these changes, the company has unveiled a new facility (1282 Manheim Pike, Lancaster, PA 17601) and website (autoonelancaster.com).
Christine Rupe, Owner, said, "For over 15 years, Keim Pre-Owned has built a solid reputation among vehicle owners in Lancaster, York, Lebanon and surrounding areas. Rebranding and relocating allows us to serve the community in new ways. Keim Pre-Owned outgrew its old location. During this expansion, the company's ownership, administrative, sales and service teams will not change. However, AutoOne is committed to reinventing automotive sales and service in southeastern Pennsylvania.
The new 11,000 sq. ft. facility doubles the size of their sales floor. Additionally, the building is fitted with eight maintenance bays, a service drive-through bay for check-in/check-out and a wi-fi equipped customer service lounge.
About AutoOne:
AutoOne has met the transportation needs of consumers for over 15 years. A locally owned and family business, AutoOne is committed to providing the highest value of loyalty, honesty and professionalism. Southeastern Pennsylvania's premier vehicle purchasing and maintenance solution, AutoOne's licensed and friendly staff are here to serve you.