First Time Car Buyer
Buying your first car often brings a mix of emotions. You probably feel excited about the purchase and maybe a little nervous about what to expect during the buying process. At AutoOne, our goal is to provide you with a positive experience when you buy a car for the first time. We've put together a useful guide that includes answers to frequently asked questions and tips for first-time buyers.
We believe you should enjoy buying your first car, which is why we recommend you shop with the professionals at AutoOne. The team at our used car dealership in Lancaster, Pennsylvania, is committed to providing you with a hassle-free experience when buying your vehicle, especially if it's your first time purchasing a car. If you'd like to learn more about used car loans and how to finance a pre-owned vehicle as your first vehicle, you can turn to the experts at AutoOne for all the assistance you need.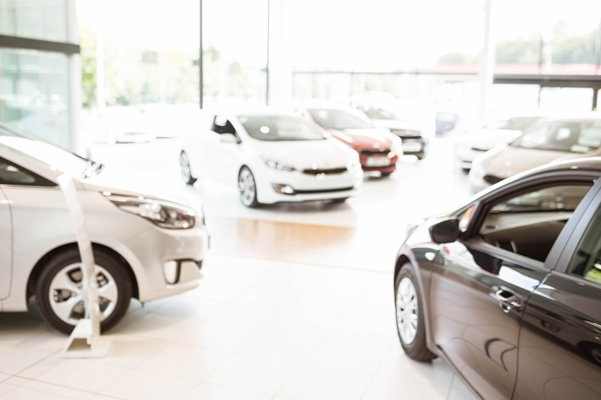 How Much Should I Pay for My First Car?
One of the first steps in the buying process is determining how much you can afford. While there's no set price you should expect to pay for a used vehicle or first car, we recommend setting a budget and sticking to it. Financial experts typically recommend buyers spend around 10% to 15% of their take-home pay on a car payment. The total for monthly car-related expenses, such as fuel, insurance, parking, and maintenance, should be around 20% of take-home pay. As long as you can afford monthly car payments, any used car, truck, SUV, or van may be the ideal price for you.
First-Time Buyer Car Loan
Several factors impact the rate and terms you can get on your auto loan. These include your credit history, how much you can afford to put down, and your monthly income. At AutoOne, we make it easy to qualify for an auto loan. Many of our first-time shoppers have little to no credit history, which can make it harder to get approved for a loan. When you figure out how much you can afford each month, you can set a budget and start comparing options that fit into your budget. If you plan to take out a loan to pay for the car, you'll need a down payment. Aim to save around 20% of the purchase price to put down to get a better interest rate and lower your monthly cost. The terms of the car loan you choose will also determine the monthly payment amount. A longer term comes with a lower monthly payment, but you'll pay more in interest.
No Credit? Guaranteed Approval!
No credit is no problem for us, as we guarantee approval for every customer who applies with us. Our auto financial advisors are happy to discuss the options available to you.
As long as you can afford the monthly payments, the right vehicle for you is the one that meets your needs. Get started by filling out our auto finance application online, and use our car payment calculator to get all the details you need before making a final decision.
How to Choose Your First Car
Finding the perfect vehicle can be challenging, especially when you start comparing all the different makes and models available. As you research options, factors to consider include:
How you'll use the vehicle (long drives vs. daily commute).
How much space you need (cabin size and space in the cargo area).
What size vehicle you want to drive (based on where you typically drive and park — city drivers, for instance, might prefer compact vehicles).
How much you want to spend to maintain the vehicle.
As you consider these factors, you can read reviews of the models you're most interested in purchasing. You might find that what you thought was your dream car doesn't get the gas mileage you want or requires a lot of expensive maintenance. If you need a model that can haul and tow heavy loads, a pre-owned Chevy truck might be the perfect fit. When you're shopping for a commuter car that gets good gas mileage, a used Honda sedan could be a great option.
At AutoOne, we can help you find the right car for your needs. Our selection of pre-owned models includes high-quality cars, trucks, and SUVs from many of the leading brands in the automotive industry. You can shop for budget-friendly cars and small SUVs, capable trucks, and even luxury models from BMW and other premium brands. We have something for every buyer, and we make it easy to get behind the wheel of the car you want to drive. You can even shop our Under $15K category, where you'll find some of our most affordable pre-owned vehicles.
Additional First-Time Car-Buyer Tips
Once you've decided on a vehicle, we'll be happy to walk you through the other important things to know when buying a used car for the first time. We recommend you do research on used car prices, specials, and more upfront. This is also a great time to check your credit score, as used car loans might vary depending on your credit history. If you'd like a pre-owned auto loan in Lancaster, Pennsylvania, feel free to reach out! Our financial experts can get you approved for a loan in 30 minutes or less.
We also offer a range of financial tools to help first-time buyers navigate the buying process. Check out our convenient payment calculator, which can help you determine how much you can afford to pay each month. We have other helpful guides on our blog as well, such as a guide to buying a pre-owned SUV and what hybrid models to consider if you want to save on fuel. When you decide on the perfect model for your needs, we can help you protect your investment with service and protection plans.
Contact AutoOnefor the first-time car-buyer tips you need to make a well-informed decision. We're happy to guide you through buying a used car for the first time to ensure you drive home happy with a great pre-owned car at a price you can afford.